Concert "Nihon no Kaori" June 19th, 2021
This was our first concert for the 2021 year, done at the Farmington Farmers Market! Thank you, Mr. Kevin and Mr. Walts for this great opportunity to perform in front of such a huge crowd! This concert, "Nihon no Kaori," roughly translates to "The Scent of Japan," and as the name suggests, this concert's theme revolved around the Japanese taste.
Please also visit the Farmington Farmers Market to view additional information about the market and the location. It is full of fresh vegetables, fruits, drinks, as well as donuts, ice cones, and more!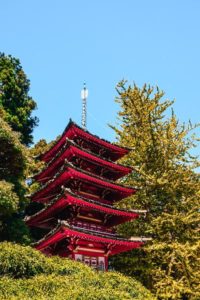 Always With Me
Our first piece is Always With Me! This is a song from Studio Ghibli, a famous Japanese animation film studio, and it comes from the movie Spirited Away. We have amalgamated Noa's guitar solo with Cloud and Emily's singing!
Hungarian Dance
Our second piece is Hungarian Dance by Johannes Brahms! It is a fast-paced song with dramatic tempo changes and will be a marimba duet of Hinako and Emily.
Boat Song
Our third piece is Boat Song by Offenbach Barcarolle! It will be a marimba song played by Cloud, Emily, Noa, and Hinako! A very relaxing and peaceful song.
One Moment in Time
Our fourth piece is One Moment in Time, famous along with Whitney Houston in the 1988 Summer Olympics Album! We will perform this song here at the market with Clementine, the singer, and me, or Tsubasa, as an accompanying pianist.
Sakura
The fifth piece is Sakura, which is a traditional and famous Japanese folk song! Although it is normally a slow-paced, steady song, we have arranged it to add color and have incorporated jazz improvisations in the end!
Obladi Oblada
Our sixth piece is Obladi Oblada by The Beatles! I am sure many of you know about The Beatles. Today, the whole Ensemble Hanabi will sing with a capella, although there is a little piano bass accompaniment. It was the first time singing for a performance for many of us, including me! Please enjoy!
Yagibushi
Our last piece is called Yagibushi! This is another traditional Japanese folk song, very ubiquitous in festivals of Gunma and Tochigi prefectures of Japan. We have incorporated some solo improvisations for Taiko, a traditional Japanese drum! We sincerely thank Yoshino-san, Eileen-san, Larry-san, and the Great Lakes Taiko Center for lending us the Taikos we used on the performance today.
Please enjoy the distinctive Japanese tone and aroma through these unique rhythms and chords!
Group Picture!
The Ensemble Hanabi Members! We now have seven members: Hinako, Emily, Cloud, Noa, Clementine, Tsubasa, and Haruna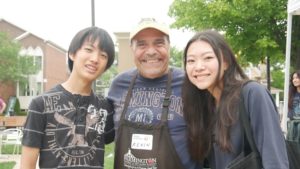 Thank You Farmers Market!
Tsubasa [Leader of Hanabi], Kevin[Helper from Farmers Market], and Annika[Hanabi Board Member]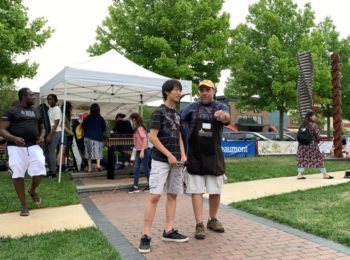 Giving Announcements
Tsubasa and Kevin
Past Concerts
Interested in other past performances? Clich the link below!