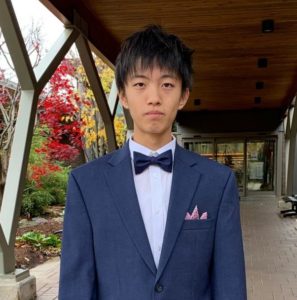 Age: 17 Instruments: Piano (6 yrs), Marimba (1 yr), Bass, Gyil, African Drums (6 yrs), and others
As the president of Ensemble Hanabi, I am aspiring to direct the organization in a way that benefits the greater community and the members at the same time, through the demonstration of musical passion and talent.
Despite my eventual goal to dive into STEM field and become an engineer, I am planning to continue following my musical passion. Music has been a significant piece of my life, since I started with the African percussion group, Niji-Iro Percussions, and piano performance in elementary school. As I delved into the world of music of a multitude of genre – classical, jazz, pop, vokaloid, traditional – I was simply inspired by the meticulous work of these artists, and I was appreciative that I live today with so much music around. I want to continue sharing this beauty of music and keep making a difference in the community through music.

Annika Kawabe
Vice President
Age: 17 Instruments: Violin (7 yrs)
Before ensemble hanabi I was a part of an NPO called Faire Musique and I went to various nursing homes and hospitals to perform. The experience made me realize that music was the most effective way to bring happiness during tough times. That is why I decided to manage ensemble hanabi to bring more music to my community during COVID.
I will be attending college next year to further my education in Chemistry and Biology. Music and art are very dear to me so I want to continue pursuing that as well. I also hope to apply the experience I have gained in this organization in my future career as I believe it will help immensely.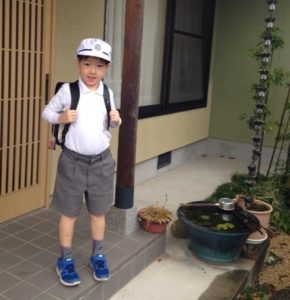 Cloud James
Secretary
Accountant
Age: 14 Instruments: Piano (8 yrs), Trumpet(3 yrs), and Marimba(2 yrs)
With Hanabi I want to be able to bring happiness to people through music.
In the future I am attending college to work in the medical field or musical field.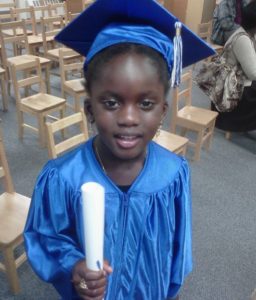 Clementine Kanfom
Sound Director
Age: 14 Instruments: Piano (7 yrs), Marimba, African Drums (8 yrs), Cello (3 yrs)
I initially joined hanabi to expand my knowledge on how to play marimba, but now I love the thrill of performing at different areas, and expressing myself in front of an audience.
I do plan on going to university, so I can study to become an Orthopedic Surgeon.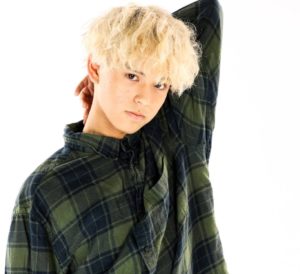 Noa Picciano
Website Administrator
Age: 14 Instruments: Piano (1 yr), Guitar, Marimba (1 yr)
I joined Hanabi because I love performing and it helps me relieve stress from High School.
I don't know what exactly I want to do in my future but I really love music at the moment.
Haruna Delphia
Accountant Assitant
Age: 13 Instruments: Piano (6-7 yrs), marimba (3-4 yrs), percussion (1 yr), african drums(6 yrs)
I'd like to achieve a successful NPO that hosts events, performs often in varying festivals and places and teaches younger kids.
For the future, I am achieving to either be an architect or a psychologist.
Age: 12 Instruments: Piano (8 yrs), Marimba (3 yrs), Snare Drum (1 yr)
I am in Hanabi because I want to achieve music skill, experience and teamwork.
In the future I might want to take a career in TMU Music or possibly be an engineer.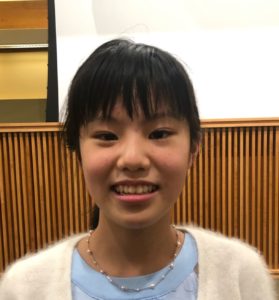 Age: 13 Instruments: Piano (10 yrs), Marimba (2 yrs), Trombone (1 yr)
I want to challenge myself to play different genres of music and get better at performing in front of people in solo and ensemble.
In the future I want to be an elementary school teacher!